About Firmex
Firmex is a cloud-based virtual data room software solution that helps businesses securely share confidential documents with third parties and proceed with complex deals and transactions.
The company was founded in 2006 by Joel Lessem, Randy Rosenberg, and Robert Wilder. It's headquartered in Toronto, Ontario, Canada, but there's also an office in London, United Kingdom.
In 2021, Firmex was acquired by Datasite.
Firmex virtual data room (VDR) is the company's main product, and they don't provide any extra services.
Customers from about 110 countries have already chosen the Firmex data room for holding such processes as diligence, compliance, and litigation.
All the potential subscribers can test the Firmex VDR software thanks to the free 2-week trial period. This offer ensures uninterrupted access, the ability to invite 10 users, and 1 GB of storage space.
There's also a demo version of the platform, allowing you to investigate whether it's a good fit for your business needs.
Media Gallery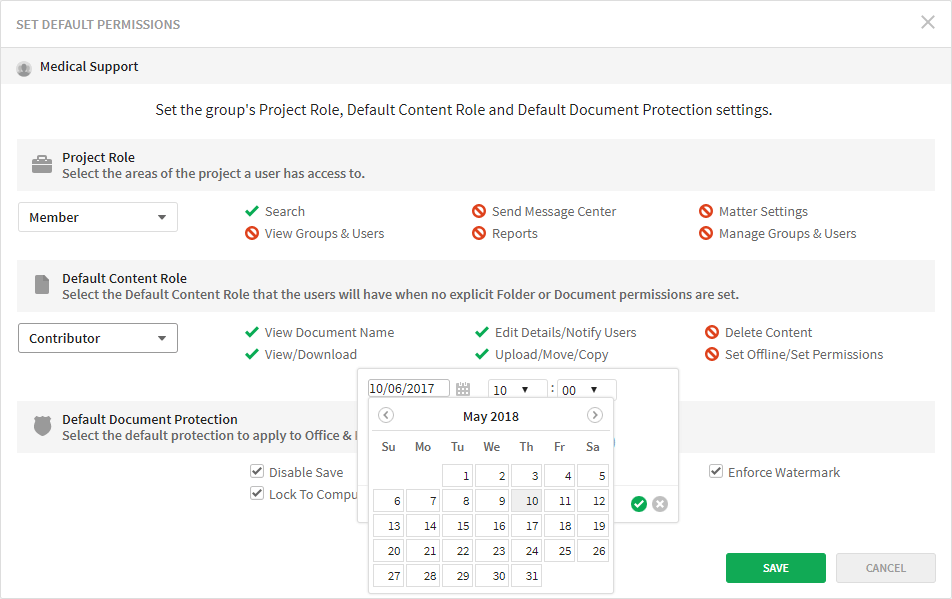 Best for
Firmex is a global provider and good virtual data rooms solution for any type of organization — small, medium, large, or even freelancers.
It's the most suitable for investment banks, private equity groups, law firms, and corporations.

Below is the full list of Firmex's industry use cases:
Acquisitions advisory
Biotech and pharma
Finance
Oil and gas
Intellectual property
Government and infrastructure
Real estate
Mining
Renewable energy
Legal
Firmex pros and cons
Pros
Intuitive and user-friendly interface. Firmex is one of the leading VDR software products on the market, primarily for the ease of use and setup it provides.
Easy data management. The Email In feature allows you to effortlessly upload documents on the go right from your phone.
Effective collaboration. Firmex has anin-built Q&A module that enables interaction between parties involved in the deal.
Single sign-on. This feature allows you to easily control and restrict access to your corporate virtual data room.
Group permissions. You can add and manage users and their permissions individually and in groups.
Safe document sharing. Firmex ensures your corporate data is protected thanks to such features as redaction.
View As. You can view the content in your virtual data room from the perspective of any user to ensure access permissions are correct.
Cons
Unclear pricing details. There's no info about costs on the official website, and you have to contact the support team to get any data.
No mobile application for Android. However, there's an iOS app, and you can reach the software via a mobile browser.
No chat on the website. Virtual data room users can't discuss arising questions in a timely manner.
Firmex pricing
Firmex doesn't provide any information about subscription plans and their costs on the official website. To get pricing details, prospective users have to contact the sales or support team.
However, the company offers a 2-week trial to test the software and a demo version to learn whether it's suitable for your business.
Deployment and support
Firmex virtual data room is a SaaS software, which means it's web-based, and you can reach it from any browser without having to install any extra plugins. The desktop version perfectly operates on macOS and Windows.
It's also easy to use the Firmex VDR on a mobile, thanks to the responsive application for iOS users and the mobile version of the platform for Android clients.
In case any issues arise, you can contact the support team. It's available 24/7 via email, phone, and live chat. You can get assistance in English, French, German, and Spanish.
There's also an informative knowledge base with detailed instructions on how to use the software and the FAQ section with all the common questions answered.
Security measures
Firmex offers its customers world-class security with the help of certain access and documents security features as well as compliance and certifications. Let's shortly review the key measures.
Data security features
Customizable document permissions. You are in charge of deciding who can access your files and for how long they can view them.
Redaction. This feature allows you to hide personally identifiable and sensitive information.
Document expiry. You can control how long particular documents or folders can be viewable.
Advanced digital rights management. Restrict users from saving, copying, and printing your documents.
Ability to revoke documents. In case your partners fail to view certain documents before their expiration date, you can remotely revoke them and make them visible again.
Access security features
IP restriction. You can restrict certain IP addresses from accessing your VDR projects.
Multi-factor authentication. Require users to log in with two factors and reduce the risk of your sensitive data breaches.
Advanced password control. You can set up a specific number of failed login attempts before being locked out.
Compliance and certifications
SOC 2 Type 2 certification. The platform is protected against any unauthorized use, access, or modification.
GDPR compliance. It ensures all your sensitive and personal data is stored securely in Canada, European Union (Germany), or the United States.
HIPAA compliance. It means all the health information shared via Firmex is protected.
Extra security measures
Data backups. All the data you share via Firmex virtual data room is cryptographically replicated on Amazon S3.
Reporting. You get detailed and prompt analytics on who, when, and how often has accessed certain files and folders.
Encryption. All the data is encrypted using a TLS (TLS 1.2) and is stored on Amazon S3.