About Citrix Sharefile
Citrix ShareFile VDR is a cloud-based file-storing solution with additional instruments for collaboration, decision-making, and corporate management. Citrix data room offers a combination of basic and advanced features for navigating complex deals and streamlining multi-layered workflows.
Provider background: ShareFile virtual data room was developed in 2005 by a team of data processing software experts based in Raleigh, NC, and operating under the ShareFile brand. In 2013, the company, along with the product, was acquired by Citrix Systems, a cloud computing software company from Fort Lauderdale, FL.
Apart from the Citrix ShareFile data room, the company offers solutions for digital workspace organization, cloud storage, remote collaboration, and IT infrastructures. Citrix Systems operates via over 100 office locations in the US, Europe, and Australia.
Citrix ShareFile VDR is primarily used for facilitating due diligence during M&A and IPO filing. The software allows users to exchange the necessary documents in an equipped environment without sacrificing information security.
New users can test the ShareFile virtual data room during a 7-day free trial period arranged by the provider.
Media Gallery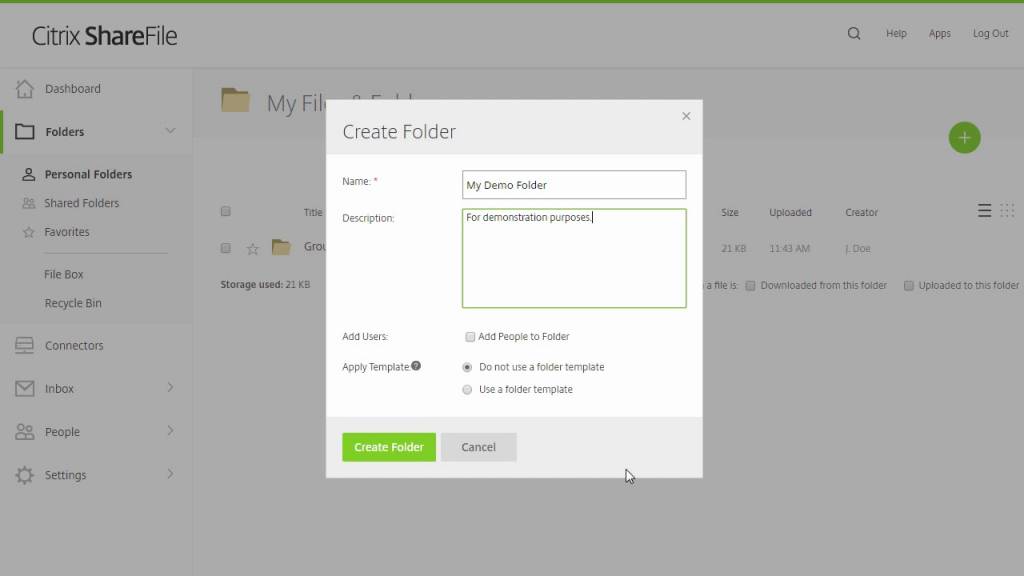 What is Citrix Sharefile VDR best for
Citrix data room provides sufficient tools for managing various projects in small, medium, and large organizations. Due to the advanced file storing and processing capabilities, the data room is most effective in supporting paperwork-oriented procedures such as due diligence during mergers and acquisitions, IPO undergoing, restructuring, and others.
The companies that will benefit from the ShareFile virtual data room features operate in the following industries:
Accounting
Finance
Healthcare
Legal
Additionally, the Citrix data room supplies solutions for businesses in insurance, construction, manufacturing, real estate, and engineering.
Citrix pros and cons
Here is a summary of Citrix ShareFile data room strengths and weaknesses based on the analysis of recent user feedback gathered across independent review platforms.
Pros
Straightforward interface design
Convenient third-party integrations
Various file-sharing options and channels
Cons
Intricate settings configuration for non-tech users
Inconsistent customer support quality
Escalated price for the value offered
Lack of offline contribution capabilities
Citrix Sharefile pricing and tariff plans
Citrix ShareFile virtual data room follows a set pricing model with a starting cost of $338 a month. Citrix ShareFile pricing is based on a pre-defined feature collection and a limit of five employee users. Any additional users will add an extra cost negotiated according to the customer agreement with the provider.
Citrix ShareFile VDR is available for a 7-day free trial to all new users. Conditions may apply.
Deployment and support
ShareFile virtual data room is available on a SaaS basis via an internet browser as well as through integrated desktop apps for Windows and Mac computers. Citrix data room users also have an option to access the software's file processing features via mobile apps for iOS and Android devices.
Citrix ShareFile data room support team is available 24/7 via phone, email, and chat. The provider also offers an extensive online knowledge base for faster issue resolution.
Data room security measures
ShareFile virtual data room security features include:
256-bit SSL encryption
Unique passwords
Granular data room access
User preference configuration
Email encryption
Citrix ShareFile VDR is a solution that operates on principles of utmost data security. The provider's data centers are independently audited according to SOC 2 and SSAE 16 standards.